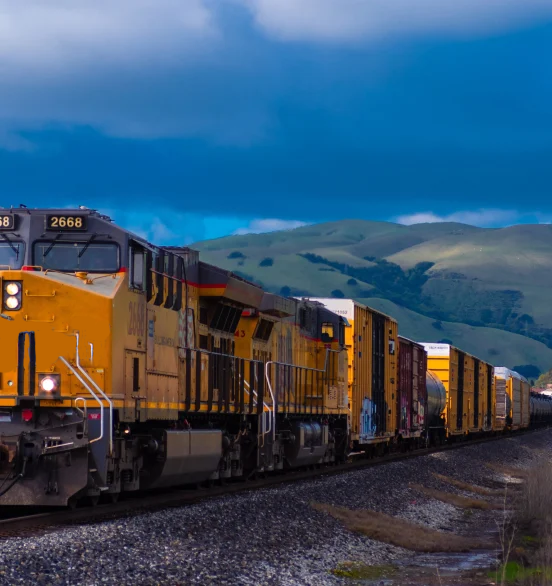 Asset Manager
Actionable Fleet Insights
Optimize fleet maintenance decisions with summarized fleet health, location and status information in one solution.
Your Entire Fleet, One Dashboard
Instead of logging in to EHMS, Umler, Equipment Advisory System, DDCTS and more, imagine using a single dashboard to monitor your fleet. Asset Manager shows you exactly what you need to know to make fleet management decisions and is fully customizable to your priorities. Keep an eye on your overall fleet health or drill down into specific alerts or cars, all without leaving Asset Manager.
Identify Actionable Opportunities
Quickly identify cars needing attention and simplify maintenance planning with summarized, real-time and on-demand asset health, location and condition data. One solution for all of your asset needs makes monitoring easy.
Ai-Enabled Predictive Insights
Not only does Asset Manager provide direct, real-time access to Railinc data, but Asset Manager also provides predictive estimates. More forewarning before, say, wheelsets need replacing ultimately gives you more control over where and when repairs happen.
Developed in Partnership With Car Owners Like You
There's no one who knows what a fleet manager needs more than, well, a fleet manager. That's why we worked side-by-side with several car owners and lessors to develop a system that provides the fleet insights you need to know.
Umler Tank & ABT Compliance
Easily identify cars due for regulatory compliance in a specified time period, enabling you to plan ahead.
DDCT Alerts
Quickly identify actionable DDCTS items and associated car information.
EHMS & WILD Alerts
Efficiently monitor and easily identify proactive maintenance opportunities.
Lease Management & Analytics
Simplify lease tracking and improve planning with easier access to your lease data. Easily track equipment groups, riders, and empower your reporting with better lease visibility.
Ai-Powered Component Failure Predictions
Identify actionable wheelsets likely to need replacement before they reach condemnable status, giving you the opportunity to route equipment to a preferred shop and take control of spend and maintenance timing.