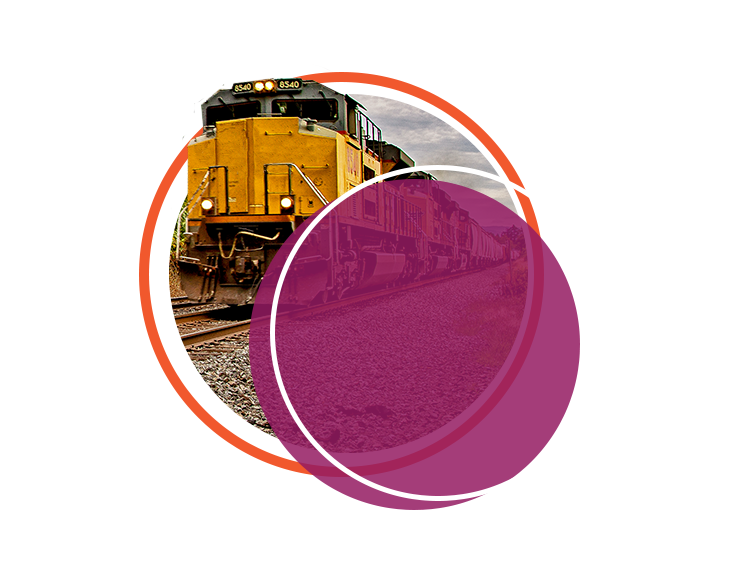 TransmetriQ,
a Railinc Brand
In today's logistics industry, the challenge isn't getting visibility into operations, it's consuming and leveraging that visibility. TransmetriQ takes your day-to-day operational data and supercharges it with artificial intelligence — giving you actionable insights to make the right business decisions.
Who We Are
TransmetriQ is a Railinc brand. We leverage direct access to the most accurate, up-to-date rail data. Combining the highest quality data with advanced data science and an experienced rail industry team, we deliver freight rail insights that make managing your rail operations easier.
Transportation Experts
TransmetriQ isn't just a software company. Our team includes transportation experts, user experience designers, data scientists, and more. With a combined 50+ years of experience in the logistics industry, we understand the transportation challenges our customers need to solve and deploy solutions that do just that.
Solutions that Fit Your Business
One size doesn't fit all, so our solutions are flexible. Whether you want fully customizable dashboards, an out-of-the-box solution or a dedicated onboarding consultant, we can help.
Powered by the Industry Leader in Rail Data
With data direct from Railinc, TransmetriQ products provide the most complete, up-to-date picture of your rail operations that you can't get anywhere else.
Rail Software & Offerings
Rail Transportation Management
Complete rail shipment visibility and transportation management
Asset Management
Giving you the most complete picture of your asset health and status
Railcar Repair Management
Streamlining railcar maintenance
Analytics & Insights
Leverage our data science team to develop insights that fit your business
Consulting and Custom Solutions
We're experts in rail, software and data. If you're tackling a supply chain challenge and need an expert eye or a data nerd, our team can help.